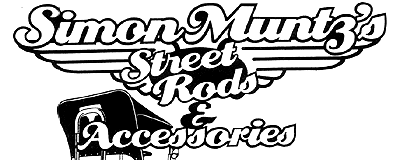 4 Dawson Street, Castlemaine, Victoria, Australia 3450
Phone (03) 5472 3970 Fax (03) 5472 5105
International 613 5472 3970 Fax 613 5472 5105
Email
Please contact us in advance to call in!
Stockist of Aus-E-Brake Handbrake Kits,
Watson's Street Works Products, Never Rust Exhaust Products,
So-There Speed Shop, Vehicle I.D. Plates and Battery Tenders.



Free counters provided by Andale.
I am an old car recycler and a Street Rod owner driver.